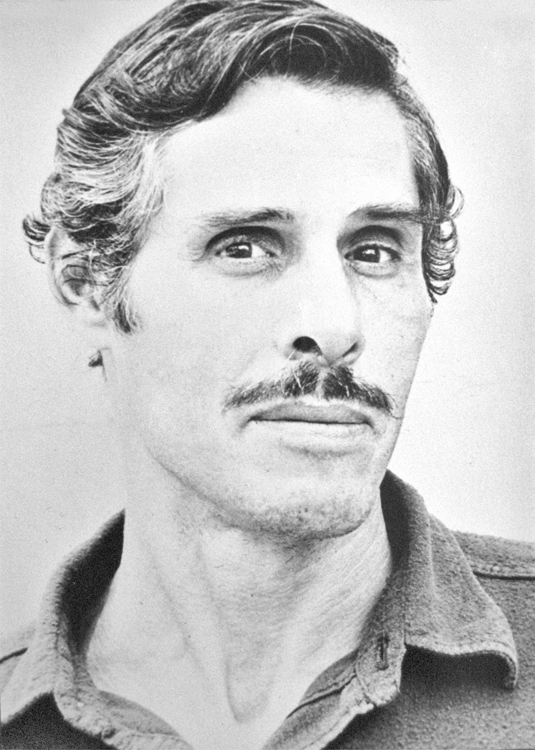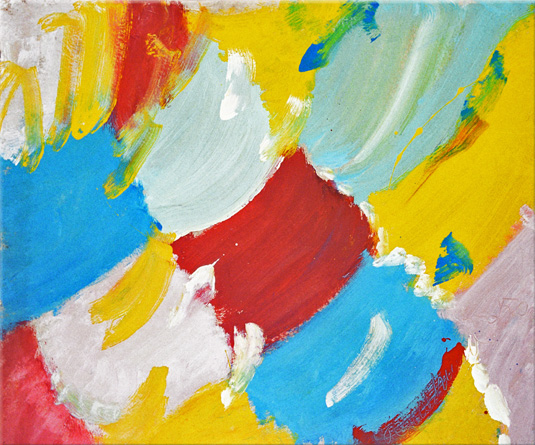 Interim 1 - James Cuchiara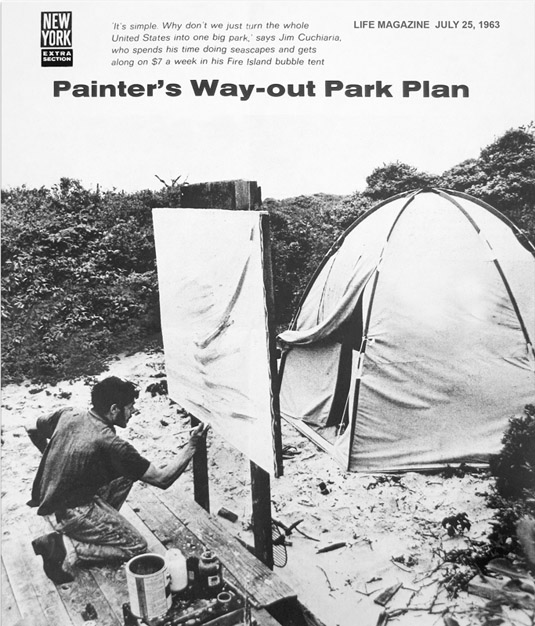 James Cuchiara

1925-2010
James Cuchiara was in the Vanguard of the Artists Exhibiting in their Studios in the 1960's and 1970's, in New York City's Artist-neighbor groups in the Soho area.
He was credited by the New York Times in April 1967 as the originator of the Studio Art Exhibits. In the Centerfold Article by Grace Glueck, the New York Times Art Writer, when "Ten Downtown" put on their Historic Exhibit. Glueck designated Soho, as the Alternate Exhibit district for Artists in New York City. Ms. Glueck interviewed Mr. Cuchiara and wrote that his Exhibit Format (the first in 1963) was used by Artists for their exhibits. His format of exhibiting in his own studio was followed by other artists having their own exhibits in their own studios. This permitted the artists to have three opening receptions of their shows inthree weekends, an advantage over the single opening for a three-weekshow by Uptown Galleries. The Artists sold paintings. Cuchiara sold paintings, his first show paid three months back rent. The Artists took over New York City by taking control of exhibiting their own work, cutting out the Gallery Owner and the Art Dealer. The Artists now had this alternative method of Exhibiting Art in New York City.
Cuchiara was an Instructor on the faculty at Parsons School of Design during this time. He had been teaching Abstract Compositions to Design Students, two sessions per week. A new Chairman came in and challenged Mr. Cuchiara John Wayne style, "If you can teach 'em how to draw, you still got a Job", Cuchiara took up the challenge and discovered he enjoyed drawing the figure more than he ever had. Somehow his earlier experience with abstract painting, now gave him a new freedom that he never had when studying Anatomy and doing"realistic" illustrations. He remained at Parsons another five years.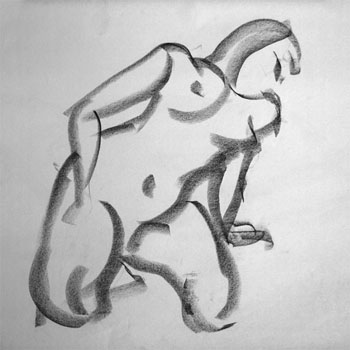 Cuchiara continued to draw from the figure whenever he was not painting. The sketchbook shows what pleasure he got from his forays into the realistic "Realm". He urged his compatriots to relax and have fun with "Realism."
James Cuchiara was an Artist and Abstract Painter, who started off as early Loft Pioneer, working and living in an Artist's Studio Loft in the mid 1950's. During the summers Cuchiara worked on Fire Island, Long Island, NY. He started out with a bubble tent and then built an outdoor studio with a large easel at one end, a short bench and paint table at the other end of a twenty foot work deck, made from driftwood. It was photo documented by Life Magazine on July 25th, 1963, when the magazine did a lengthy story on a National Seashore proposal. For twelve years his last studio in New York City was located at 342 Bowery in the East Village, the area was called Noho (North of Houston). When Andy Warhol bought the building in 1970, Cuchiara had his last exhibit at 342 Bowery and left for the US Virgin Islands, where he was to live and work for the next thirty years.
Cuchiara supported himself by taking over a defunct Army and Navy Surplus Store, which paid the bills and he also worked as a United Press Correspondent for eight years.
Cuchiara retired from the Store business and moved to Miami Beach in 1992, where he wrote Art reviews for the SunPost for eighteen months and for the next five years painted at his Studio in the Bakehouse,in Miami's Wynwood Art District.
He owned his own Studio off Lincoln Road in Miami's South Beach, where he died on January 13th, 2010.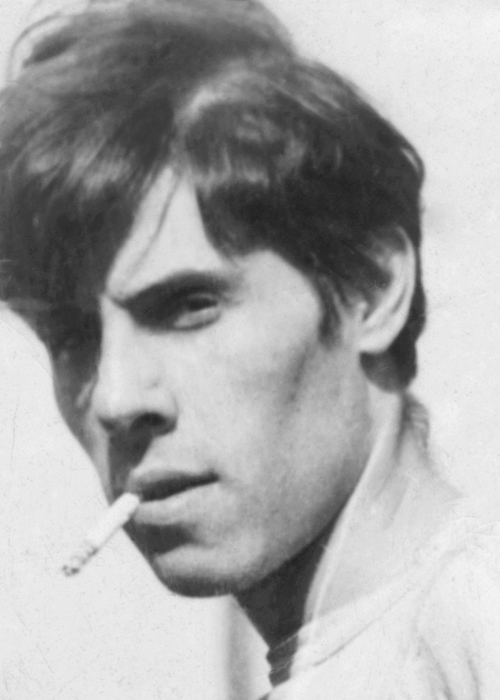 Last Artist Statement:
"I was associated with Harry Holtzman in founding the School for Pure Plastic Painting in Lester Johnson's old studio on Second avenue in New York City late 1949 to November 1950.
I worked in the Mondrian manner for the next three years. A life changing event forced an opposite change in my work. This is to say, I was becoming an American. The abstract expressionists who I had denounced during my Mondrian period took on profound meaning for me. I was back to square one.
The American Artist was expressing the severance he felt with European Art including the Cubist abstractionists, Picasso and Mondrian, to express the American attempts at creating their own History and Art Expression.
This happened to me: a shattering emotional experience showed I was doing the shattered painful Art of the American Artist. This is seen in the work of Jackson Pollock, Franz Kline, Willem De Kooning, Mark Rothko, as well as my work and younger artists too numerous to name here, we know them all and the following Generation, many ex-G.I.s.
The paintings you see in this book are evolved smithereens to a real reflection of America, its waters landscapes and atmosphere. Intensity of registered energy and often as in my work, reflective of Oceans, Skies Clouds, even weather formations. Jean Claude Rigeaud a Sculptor once excitedly called me about a video he watched on the universe, he said it reminded him of my work, of course I took this as a compliment. I hope the viewer will experience some satisfaction with this new found Imagery of the here & now."
James Cuchiara
-------